27 September 2021, 3.30pm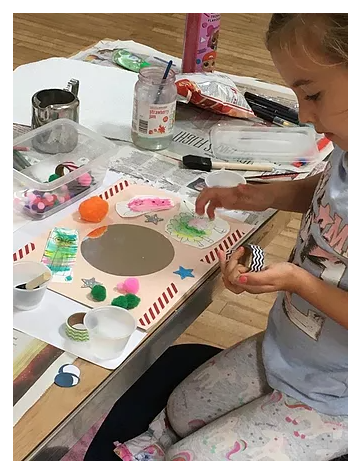 Starting on Monday 27th September, for four weeks, we will be running an Art Club for children in Years 2-6. There is a limit of 10 places. The cost is £39.20 for four weeks.
Over the four week course children will be doing fun art activities linked to two artists.
We will also work through the National Art Awards in each class which can result in certificates and nationally recognised qualifications. Extra fees will be required to register for the certificates and moderations, but your child can still take part in the activities without gaining the official qualifications. The fee for the Discover Award is £10 and includes a booklet to work through and a certificate.

Professionally run classes by a qualified and experienced artist and teacher.

Imagine, explore, acquire new skills, gain confidence, make and gain a lifelong passion for art and creative thinking

Learn drawing, painting, print making and many more skills...
Most importantly all classes are fun

Each child has their own art pack containing all of the materials, paper/pens paints/brushes to use during the lesson so that they do not need to share equipment.
Please follow this link below to book a place: After School Art Club