18 March 2020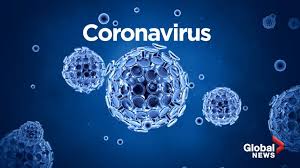 Dear Parents,

Due to schools being closed because of the Coronavirus outbreak, here is the outline of the
procedure for the work being set for your child during this time.
Packs will be uploaded on the website under – Children - Class Page – Children School Closure Work.
Work will be set by your child's class teacher every Monday, Wednesday and Friday. The work will
be outlined on these pages.
This work will consist of Maths, English and Topic based activities. Your child will be provided
with a school closure exercise book in order to undertake these activities.
Answers will be provided alongside your child's set work and we would be grateful in these difficult
times, if you could mark your child's work so that they have instant feedback on the work that they
have completed. These books will be collected by teachers once the schools reopen.
Thank you for your continued support in these uncertain times. It is times like this that make us appreciative of friends and families and the wonderful school we are all a part of. I will endeavour to keep you informed of updates regarding school as we learn more.
Kind regards,
Mr Wynn