20 July 2022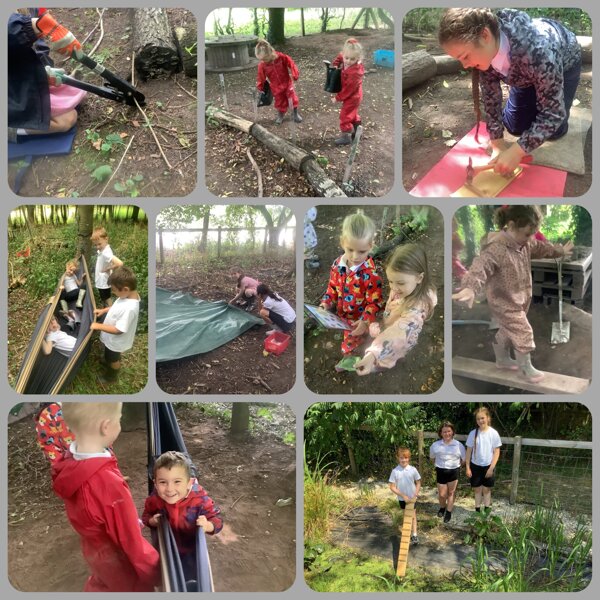 We have had lot's of fun in the last few weeks of outdoor learning at St Mary's. We have enjoyed using our new hammock which has been fantastic for developing our gross motor skills, communication skills, social skills, mindfulness and of course lots of fun too!
We have cared for our amazing natural environment by watering our saplings to help them survive the extreme heat and we have been tidying our site by cutting up branches which we will hopefully make use of in our fire sessions next term.
Over the last year the children have become super independent outdoor learners and will often take themselves off on a leaf hunt or build assault courses and amazing den structures as a team.
Thank you to our fantastic Hedgehog ambassadors who have helped finish off our ramp for the pond. They installed it on the last day of term which will help prevent any Hedgehogs or other wildlife from drowning.
A huge thank you to all the children at St Mary's for the enthusiasm you bring to our outdoor learning sessions, I have loved my time outside with you all this past year and I can't wait to see you all out there again with me in September!
Have an amazing holidays exploring the natural world with your lovely families.
Miss Wood
Posted by MsWood
Category: Outdoor learning