15 October 2019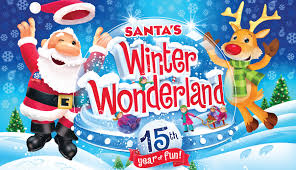 On Thursday 12th December we will be visiting The Snowdome in Tamworth for Santa's Winter Wonderland. The children will all take part in a snow play session, visit the theatre for a magical Christmas show and meet Santa's animals. All of the Reception and Nursery children are invited to join us on the trip.
Please check your emails and parent pay for more information, details about the trip and how to pay for the trip.
We would appreciate it if you could give permission and make payment for the trip as soon as possible.
Thank you!
Posted by Mrs Coleman Harris
Category: Class 1