26 January 2023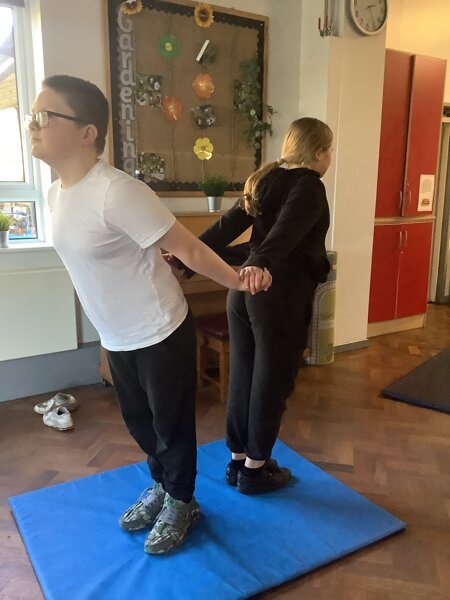 Where did Christmas go? Time seems to have flown since the beginnig of the new term and so much has happened here at St Mary's. The children have come back as wonderful as ever; hard-working, polite and respectful with great attitudes to their learning.
Art at St Mary's
Pastels in Class 3
We continue to drive art at St Mary's with our aim being that all children appreciate art in its varying forms and understand that they are all artists. We have began to celebrate our artists by framing work around the school. This has promoted some wonderful discussion and a greater appreciation of how varied art can be. Why not discuss with your child your favouirte artist or piece of art? We are still looking for more entries for our art competition next month so keep them coming in. I completed mine on Saturday and really enjoyed the calmness and focus drawing gave me.
No Hands Up/Picking pots
One of our initiatives at St Mary's is to allow our children to take ownership of their learning. One way we do this is through lots of group and peer discussion as well as using picking pots to select children to answer questions. This allows all our children to have a voice and be actively involved. It is a great technique and is helping children to deepen their learning and understanding. I had the privilege of teaching Class 3 PSHE and Class 2 art this week and it was great to hear their ideas and feel the buzz in the room as they discussed their learning.
Stoke FC
As part of our drive for all our children to be active learners and to develop a deeper understanding of their own self we have been working with Stoke FC this term. Jake has delivered a range of exciting lessons focussing on mental health, team work, leadership and healthy eating. All the children have enjoyed these sessions which will run for a 6 week block across classes 2-4.
Christian Distinctiveness
Our value this term has been Trust/Truthfulness. We have explored it in a range of ways through Worship and we all really enjoyed using church to cement our learning where we discussed Daniel and the Lion's Den. It was lovely to get into church and we are thankful to the Colton community for allowing us to still use the building as they continue to recruit a new vicar.
Class 4 have again been busy supporting our local community by helping the Friendship group set up their meetings in the village hall. They have also planted some new trees with the Lands Trust in The Martlin's area of Colton. We hope the trees develop and grow and provide a lasting reminder of our contribution to the village. Please pop down and take a look at all of their hard-work.
Thank you again for all of your continued support with educating your children. Don't forget to keep checking the events page of the website and using the calendar on the website to check for PE days, etc. Calendar. The class blogs are also a great read and show a real insight into what each class is learning.
Kind regards
Mr Wynn