21 January 2021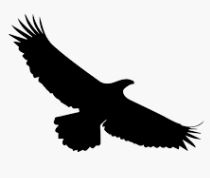 This week in class 4 we worked really really hard at White Rose maths with decimals and percentages.
At home this week Ryan and Jack have had lots of family time, walking the dog and packing to move to our new house.. Ryan has been excited to move in his new house,
Cassia had a new puppy. The name of Cassia's's new puppy is Peggy, Cassia is so happy to have her new puppy.
We have been playing games with friends, watching You tube and written weird poems!
This week we have been playing games with my friends and in English we did some setting description on camp green lake. Amelia and Bea have been working hard and trying to complete the Three Peaks Challenge. They have also done some baking and are enjoying watching Junior Bake Off! Sennan has been waiting for his new cobra kai jacket and on January 21st 2021 it finally came. He has been training for karate in it and has been so happy :). James has also been doing Karate, and his Dad has said if he completes all his work, and does lots of Karate practice, he will make him a Dojo. We have been working really hard on our maths and enjoying it so much.
It has been very rainy so nobody could get to school! It has been very strange having lessons on a computer but we're getting used to it. At Rugeley it also started to snow last night. Sam has also enjoyed playing with his new puppy and today he took her to the park for the first time. Sam helped his mum bake a Lemon Drizzle cake, yum. Sam has been on lots of runs with his mum and dad.
Posted by Mr Wynn
Category: Class 4