12 January 2023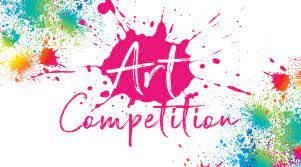 At St. Mary's Primary School we believe that everyone is an artist and love seeing creativity. We know that expression through art can help people with depression, anxiety, and stress. Art has also been linked to improved memory, reasoning, and resilience. The best part is, art is something everyone can participate in, we, therefore, are excited to share our Art Contest with you.
The theme will be, 'Flying like an Eagle'. We are looking for you to be creative when depicting this theme, you might want to: paint, draw, sculpt, sew, knit, collage, take photographs, create a song or even a dance, just to name a few.
This competition is open to all. We would love to see pupils past and present, parents, grandparents, staff and people from the local area entering. There will be prizes for each category. We look forward to seeing your creations.
Closing date is 17th February 2023. Entries must be submitted either to the school office by the above date or emailed to the following address: stmarysoffice@tssmat.staffs.sch.uk
REMEMBER Be Creative!!!