18 March 2022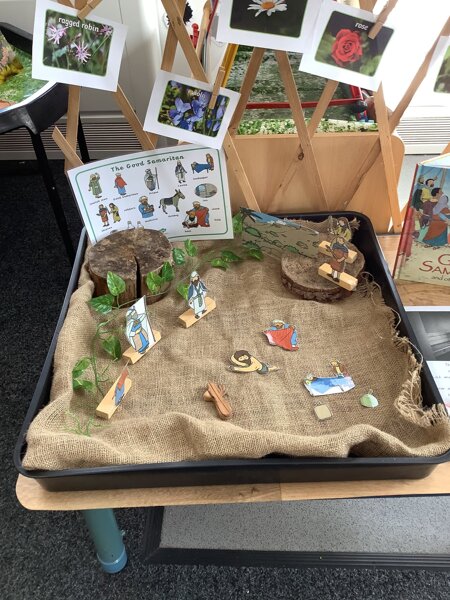 Using our brilliant ideas Reverend Anne has written a Psalm for St Mary's. What do you think?
St Mary's Psalm
You are lovely God, and you love us.
You have the whole world in your hands, and you have created us.
You look after your sheep, and you lead us in our lives.
You show us how to be courageous.
You show us how to be good friends. You guide us to look after each other and our world showing love and respect in all we do. You are our guide, keeping us away from temptation.
You help us believe and achieve and you inspire us.
In your great love you sent us Jesus as our light and through him you set us free.
We will always follow you.
Shine on us loving God, today and always.
Posted by Mr Wynn
Category: Worship Team