18 March 2022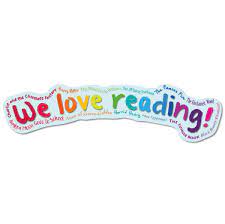 We love to read at St Mary's!

We love prime time, phonics, story time, visiting the library bus, reading with Mrs Kimberley and learning around our stories!

We have also been enjoying shared reading with our friends across the school on a Thursday afternoon. During this time we get to read outside, in cosy spaces and in other classrooms. We read with children from different classes and we read so many books! We have a great time.

What can you do at home to promote a love for reading?

*Enjoy stories, rhymes, songs, poems, magazines or anything you can read together at home!

*Read signs and labelled when you are out and about together.

*Read with different family members and friends.

*Reception can read their paper monster phonics book or an ebook at least 5 times a week. Spending 10 minutes reading these will really make a huge difference. The impact this will have on their independent reading development overtime will be amazing! We still have our 5 times reader challenge happening at school and we are looking at more ways to reward the super reading your children does at home.

Here is a link with some more ideas and guidance on how you can develop a love for reading at home. https://www.pearson.com/content/dam/one-dot-com/one-dot-com/uk/documents/Learner/Primary/Primary%20parents/Enjoy-Reading-Guide.pdf

You will also find lots of information on our website and blogs.

If you would like any more information or advice in supporting your child to read at home please let us know and we will be happy to help.
Posted by Mrs Coleman Harris
Category: Class 1